The genesis of the Alfa Romeo brand, originally founded in Milan in June 24th, 1910 as A.L.F.A. (Anonima Lombarda Fabbrica Automobili), is dominated above all by three undisputed protagonists in the history of the Milanese company: a designer, an entrepreneur and a driver.
The designer from Piacenza Giuseppe Merosi became the technical director and head of the design office of Anonima Lombarda Fabbrica Automobili. He was the father of the ALFA 24 HP.
The entrepreneur Nicola Romeo crossed paths with the company based in Portello early in the First World War. At a moment when A.L.F.A. was in financial difficulty due to the conflict, its bankruptcy was warded off thanks to a huge war commission won by Romeo. He took over the company and renamed the company to Alfa Romeo.
Ugo Sivocci contributed in the front line to Alfa Romeo's first major racing successes. In 1920 he was employed as a test driver by the company's racing team, but soon became its race driver. The win that made him a legend came in 1923, when he won the Targa Florio in an Alfa Romeo RL: the first of 10 victories by the brand in the famous Sicilian road race.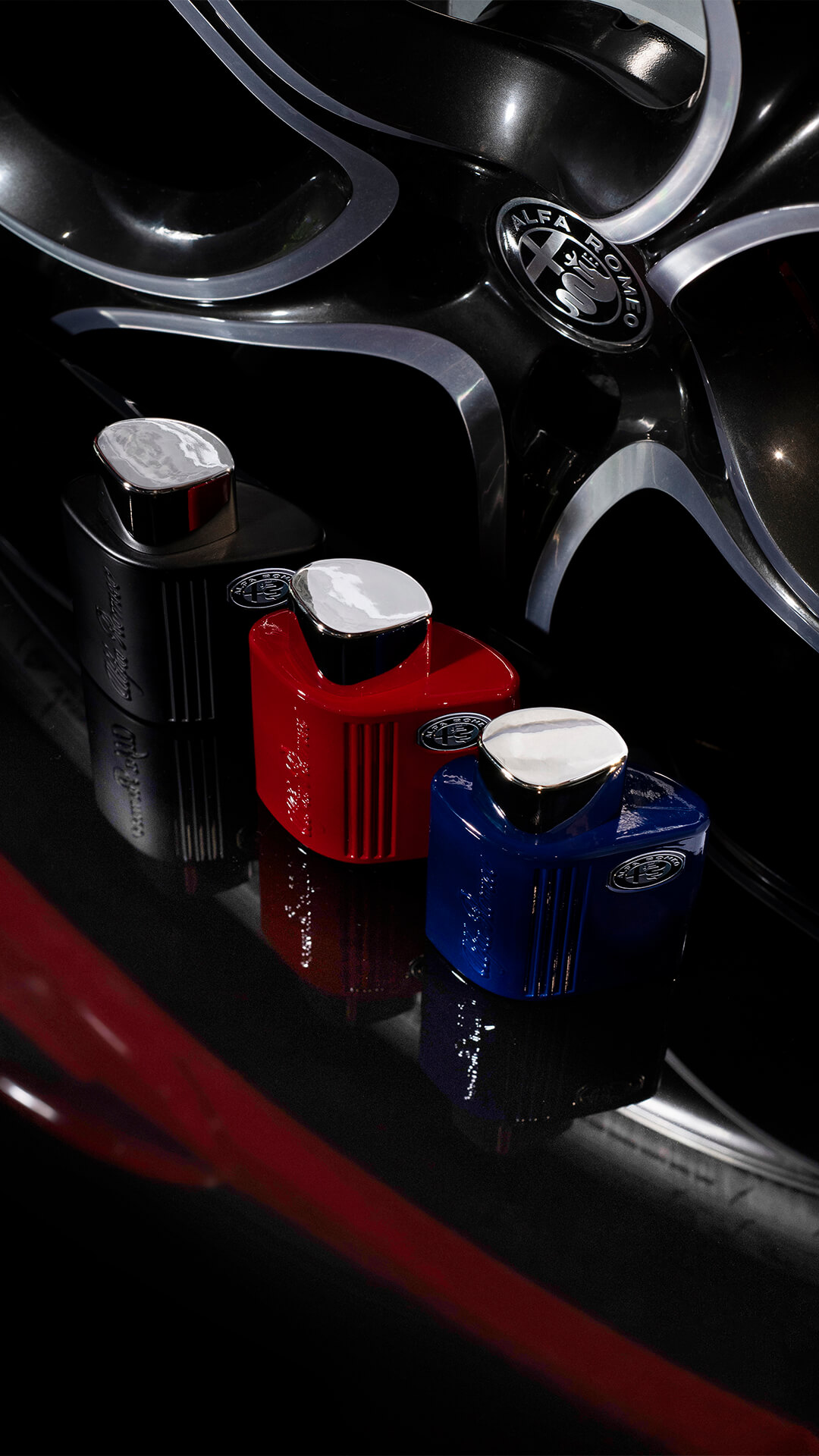 The collection is composed by three different fragrances enclosed in a sporty and sophisticated design, enriched by details, totally in line with the Alfa Romeo spirit and where the unmistakable logo stands out. Every fragrance represents a specific Alfa Romeo automotive universe, expressed by precious olfactory elements.
The design, inspired by the headlights of Alfa Romeo Giulia, is in line with the Alfa Romeo spirit: pure, essential, unique and with a touch of italian style.