Since its first launch in 1960, Head has become one of the most important brands in the world of sports, synonymous with avant-garde, engineering excellence and a passion for athletics. The aeronautical engineer Howard Head, in 1947, patented the "honeycomb" ski project and, 3 years later, formed the Head Ski Company becoming the leading brand of skis sold in the US and Europe. Since the 1960s, the brand has achieved significant Olympic victories and has increasingly established itself as a leader in the sector. In 1968 Head opened the first division of Tennis and in 1975, one of the tennis players sponsored by the brand won Wimbledon.
The brand continued to innovate and design titanium and graphite frames, and, to date, Graphene technology is one of the most recognizable and used in the world of sport. HEAD is a world leader in the field of high quality sports equipment and apparel and performance for athletes and players of all levels.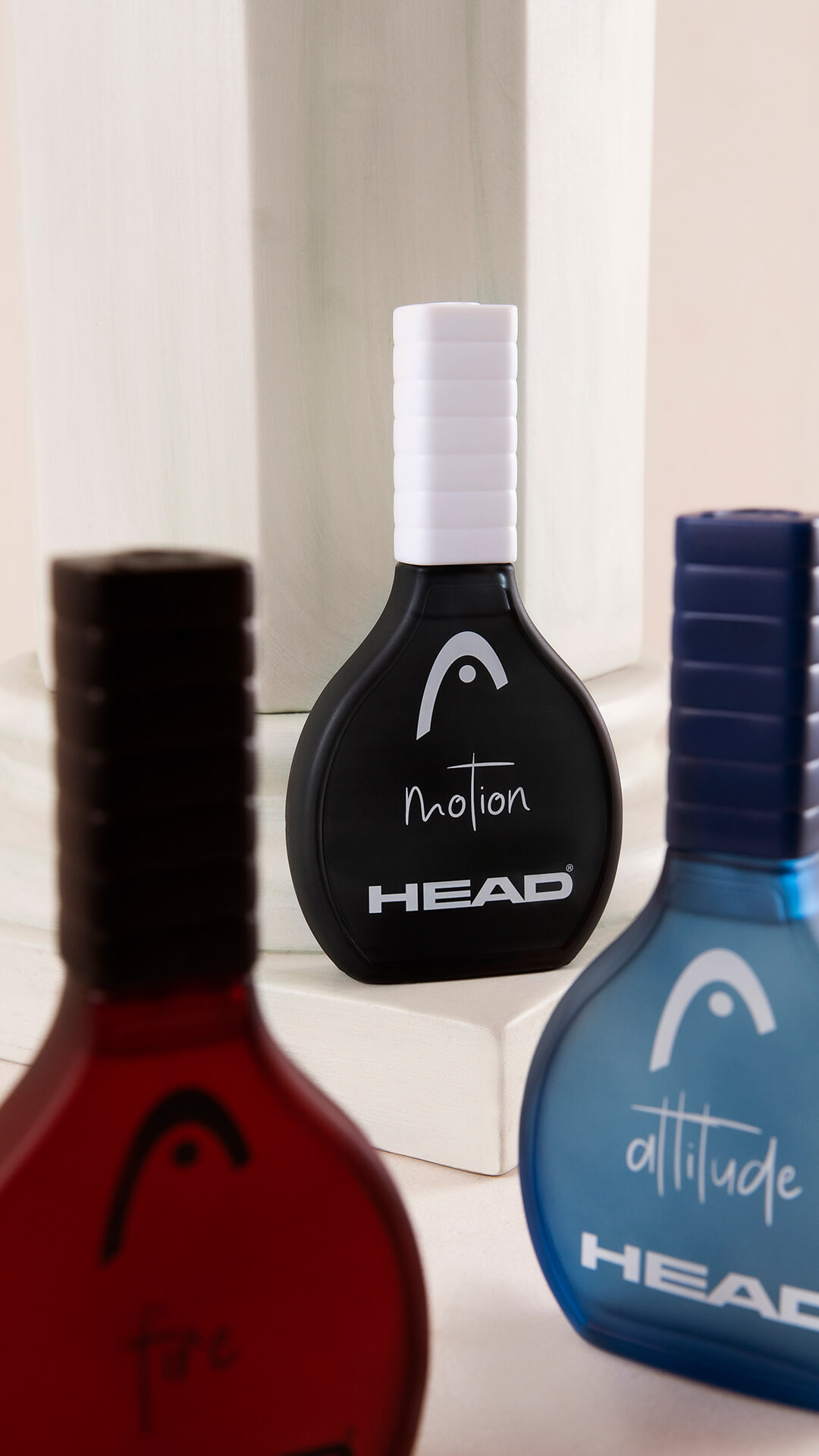 Engineering design and passion are the key values of the HEAD brand, that have made up the first ever fragrance collection of the brand. The extensive line includes six fragrances, for him and for her, whose cutting-edge packaging design is capable of expressing the passion for championing all sports. Persistent and contemporary olfactory notes have been mixed to express the iconic and strong values of HEAD.
Motion, Attitude and Fire are the fragrances for men. Every scent is so different from each other and through their fragrances, their bottles with sporty caps enclose a scent that conquers: the exuberant freshness of Attitude, the warm woody notes of Motion and the luminous and passionate accords of Fire.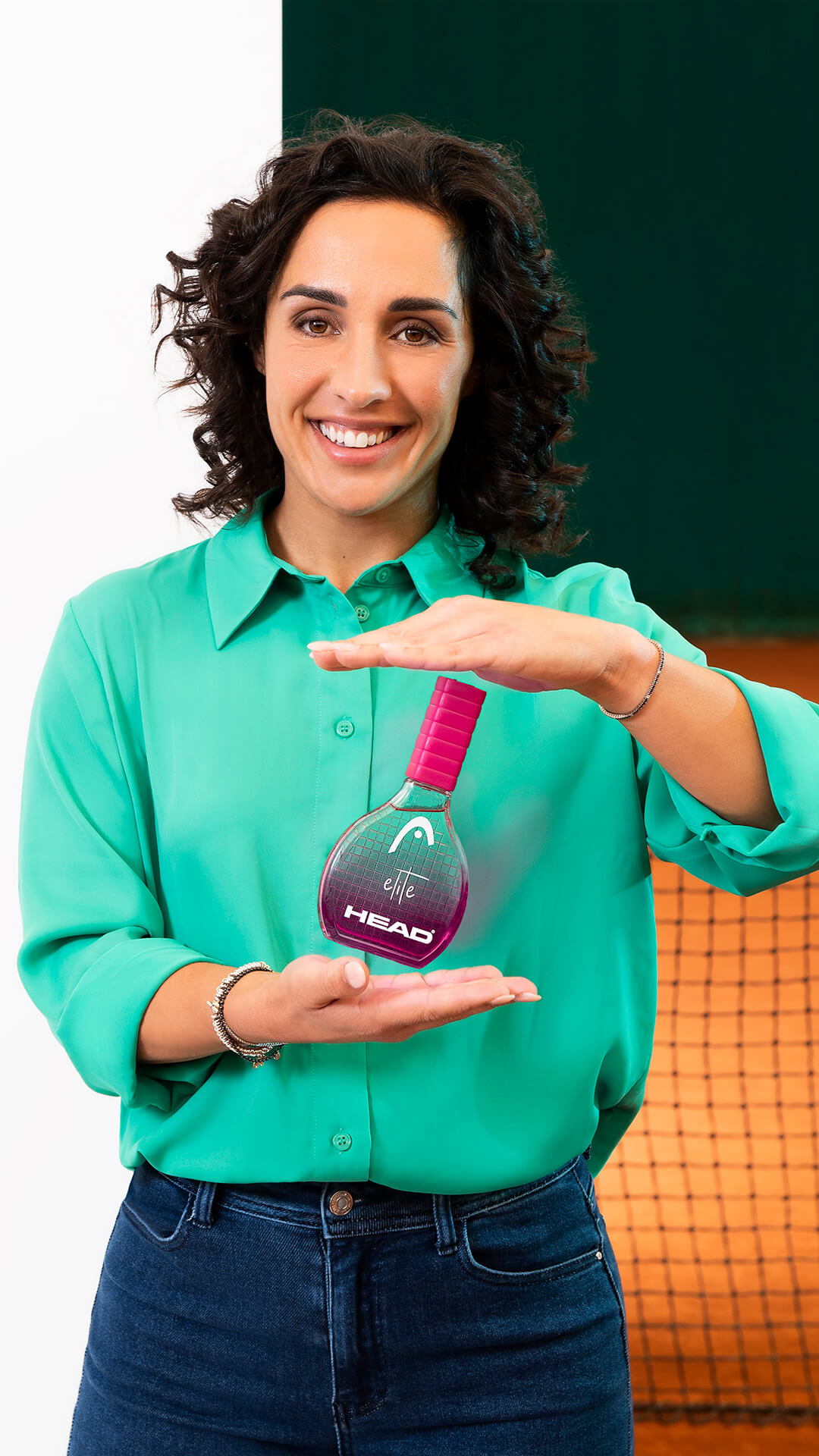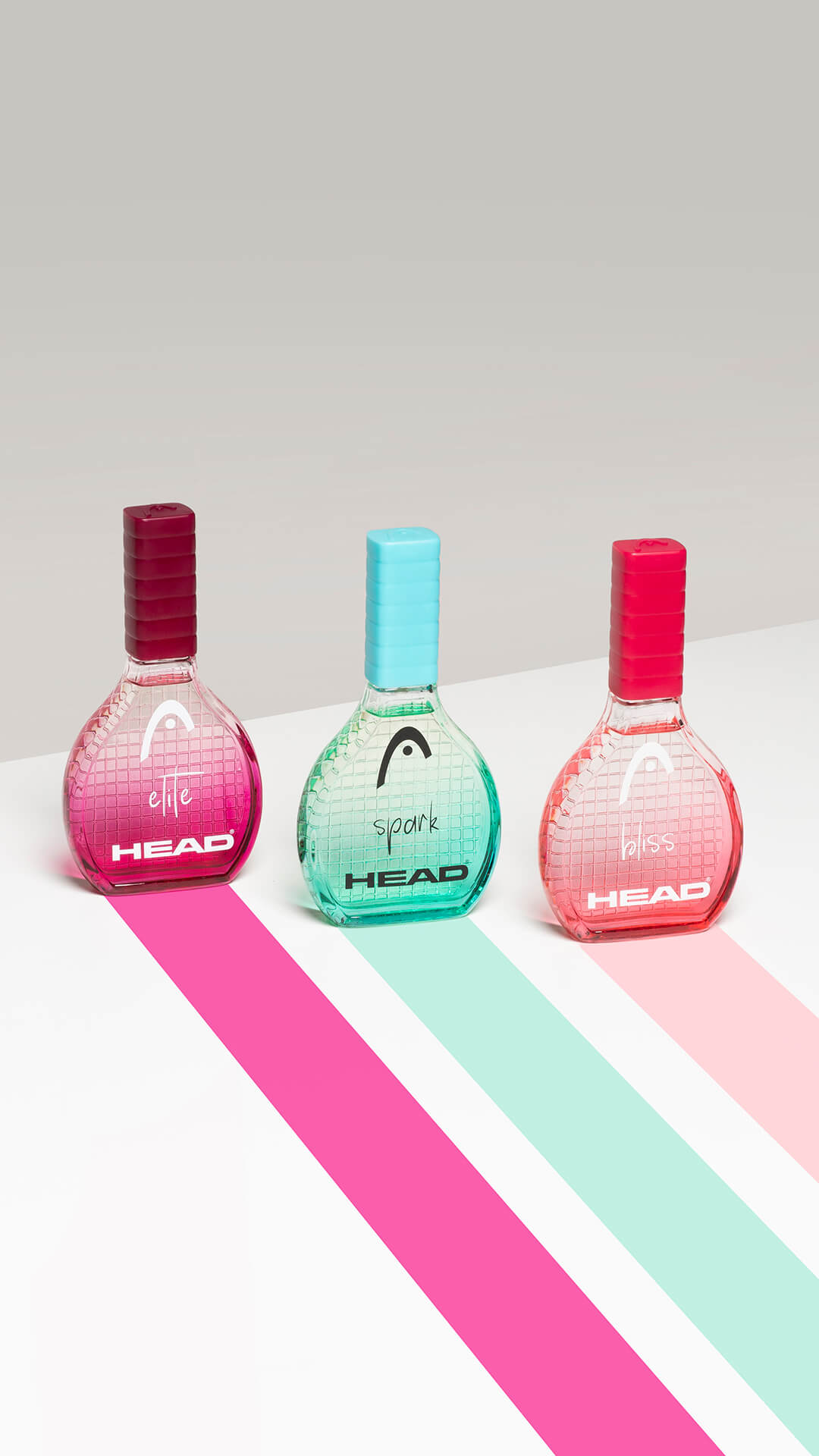 Bliss, Elite and Spark are the feminine fragrances of the new collection, whose accords are united by a fruity base in common but then mixed up with different accords, making the three feminine fragrances stand out in their uniqueness: the harmonious floral notes of Spark, the juicy fruity Bliss and the elegant oriental blend of Elite, each leave an unforgettable trail their own way.